When it comes to setting up and running a business, there are a million and one things for you to consider. It's no simple task, though that's no reason why you should shy away from the challenge – what you should endeavour to do, however, is accept help wherever necessary. Let's look at hiring an accountant, for example, some people are naturally very good with numbers, so taking care of their company's accounts is a breeze, for the rest of us, however, it's not so straightforward.
Despite that, there are many people who refuse to accept help from an accounting firm and this can be for a number of reasons:
Pride – Most people who run a business are independent and take pride in being their own boss; accepting help might appear to be a sign of weakness though in this case, it is quite simply the smart move
A Desire to Save Money – Yes, you will invariably have to hire an accountant, which means paying them (Unless you're fortunate enough to have married one) – This can be off-putting for a lot of people, however, contrary to what you might think, any reputable accountant worth their salt should be able to save you money in the long run
Distrust – Your business is your baby so it's understandable if you don't want to just hand the keys to your castle over to a 'stranger' – This is why it's important to find the appropriate accountant you can trust before going ahead
Like it or not, if you're struggling to balance your work and home life because you're stretched too thin, then it's time for you to pass the books over to the professionals. If you want to find the perfect firm for you, here's how to go about it:
1 – Look for a Firm or an Accountant Who Will Act as Your Business Partner
The best accountants love nothing more than to see others thrive financially. It's a numbers game after all, and the more zeros the better! So, when looking for the right fit for you and your business, look for hungry and passionate accountants who treat you as a prospective business partner as opposed to just another client on the board at the end of the month. You want to work with someone who wants you to thrive, as they understand that this can only mean greater success for them as well.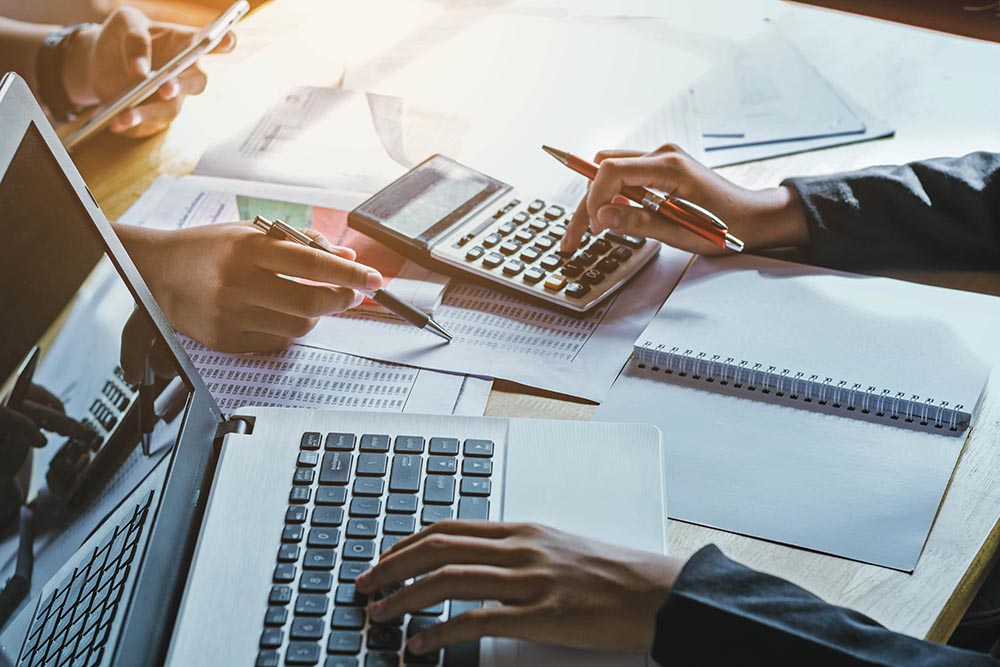 2 – They Bring New Ideas to the Table
Look for an accountant who will bring new and profitable ideas to the table. The whole point in hiring an accountant is not just to take the strain off yourself, but to make your money work harder. So, if you want to find the best then look for a company that is confident and will openly bring tried, tested and profitable ideas to the table.
3 – Do They Have Experience Relevant to Your Industry
Industry-related experience isn't essential, but it certainly helps. Any decent accountant will be able to thrive in any industry, however, if you have your doubts then roll with a firm who has evident experience and success in your field.
4 – Trial It at the Very Least
You're not bound to your accountant forever. If you're unsure about whether or not it's for you then why don't you see if you're able to try a firm's services for a while? Have regular monthly meetings to gauge how you're getting on and whether or not things are working out for the better as they promised things would – keep this up for a while and we're certain that you'll be satisfied with your progression, freeing you up with plenty of time to focus on the areas in which you excel, meaning a profitable and fruitful advancement for your business.