When it comes to tree work there is a lot of terminologies that get thrown around so settling on the right service for you can be overwhelming. In this article, we're going to talk you through what tree lopping means, what it entails, and how much it costs in Australia, across all of the major states. If you'd like to find out more about this service and what it means for the trees on your property, then please read on.
What does lopping a tree mean?
So, what does lopping a tree mean? Tree lopping is the term that is used to describe the process of modifying the shape of the tree using careful cutes to remove branches and train growth in a specific direction. Tree lopping focuses on removing any damaged sections of a tree which are no longer growing in order to encourage new growth, longevity, and strong future health.
By enlisting the help of a qualified tree lopper you will ensure that the overall structure and foundation of the tree are carefully looked after. They will use special techniques in order to preserve the beauty and aesthetic appeal of your tree.
Whilst tree lopping can certainly enhance the overall aesthetic of a tree, there are some cases when it should be avoided. This is because removing too many branches and leaves, can limit the amount of access that a tree has to much-needed nutrients and ultimately lead to weakening the tree. This in turn will leave the tree exposed and open to diseases and unwanted parasites.
Important things to consider when tree lopping or tree pruning
As with any tree maintenance tasks safety is of the utmost paramountcy. You can certainly attempt tree lopping by yourself, however, without the correct equipment and experience, it can be dangerous both for you, the tree, and any property surrounding it.
As such, hiring a reputable and experienced arborist will ensure that all of the work that is carried out will be done so in line with proper regulations for guaranteed safety. This approach will not only help to aid in future growth and protect the tree but it can safe guard you and your property during the tree lopping procedure.
Then there is the consideration of the legal side of tree maintenance. Before carrying out any work you should seek the proper guidance and advice regarding the laws surrounding the trees on your property. For example, some trees in Australia are considered endangered and protected, and carrying out tree care work on certain species may not be tolerated. Again, if you are unsure, speaking with a reputable tree lopping expert and arborist will be the best approach to take.
How much does tree lopping cost in Australia?
So, how much does tree lopping cost in Australia? This service will vary depending on a wide variety of different factors, including the state. However, to give you a rough idea, most Australian tree loppers will charge anywhere between $500 and $2,000 for tree lopping. Again, this price can vary depending on the following factors:
Size: The overall size of the tree will influence how much it will cost to have the tree lopped
Species: Some species are easier to lop than others and as such, this can affect the cost
Condition: The condition of the tree is a crucial factor in pricing a tree lopping job. If the tree is in poor condition and requires a lot of work, it can end up costing more
Location: The location and ease of accessibility will influence the cost of lopping a tree – the easier it is to access, the cheaper it will be
Time requirement: The time required to lop a tree can also influence the price. If it is a particularly complicated job on a tree that has never been lopped before it can end up taking longer
Efficiency: The more experienced and efficient the tree lopper the more they will likely be able to charge extra
Safety: This is a combination of location, accessibility, and the condition of the tree. The species of a tree will also influence the safety factors. The more dangerous and complicated a tree lopping job the more it will cost
Knowledge: When it comes to tree loppers and arborists you get what you pay for. If you are seeking further advice on how to care for multiple trees on your property, then you could end up paying a higher rate
Aesthetics: If you are having a tree lopped specifically for aesthetics and desire a certain shape then it could end up costing more as opposed to simply having the tree lopped for health reasons
Insurance: When you hire a reputable tree lopper you will also be paying for insurance and certification – this keeps you covered if in the event of an accident or any damage being caused to your property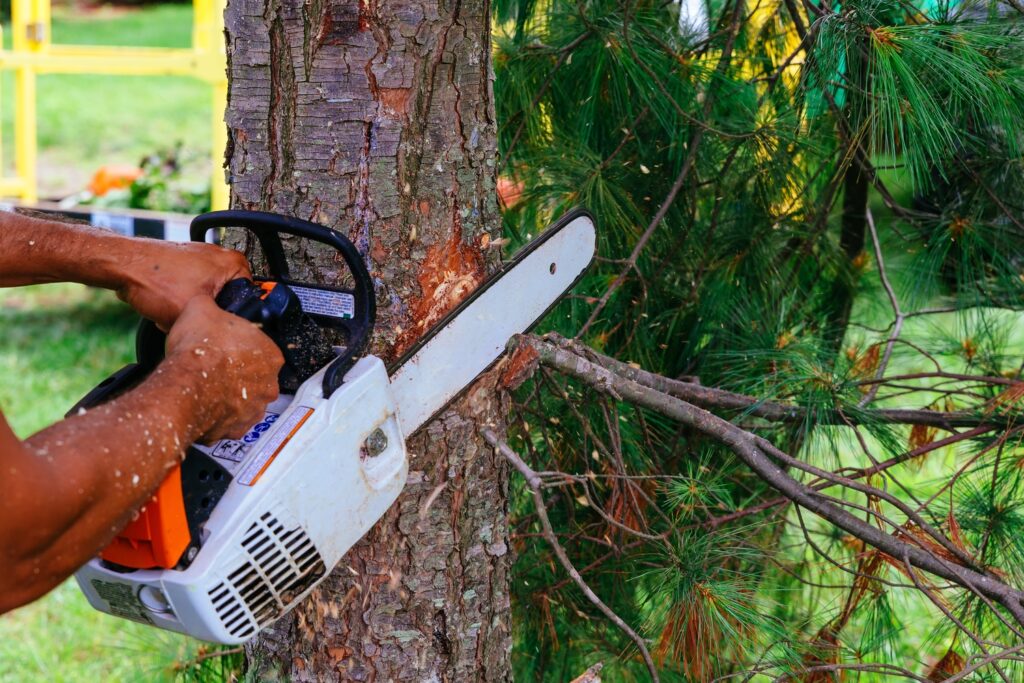 How much does tree lopping cost in Sydney?
Tree lopping in Sydney can cost anywhere from $200 to $3,000.
How much does tree lopping cost in Melbourne?
Tree lopping in Melbourne can range from $75 for the smallest jobs to well over $2,000 for larger specimens.,
How much does tree lopping cost in Perth?
The average cost to hire a tree lopper in Perth is around $429, upwards of $1,900 and over.
How much does tree lopping cost in Brisbane?
The average tree lopping cost in Brisbane is around $423 and can be anywhere up to $1,200 and over depending on size and complexity.
Conclusion
Please note that the figures shared in this article are merely averages and will likely not reflect the price of your tree lopping project. No two gigs are the same so if you are looking for an accurate quotation the best option will be for you to contact your local tree lopping company and provide them with as much information as possible.