If you are renovating your home or planning to at least, one thing you will notice is just how expensive it is. If you find yourself on a bit of a budget but desperately wanting to upgrade your home, this is the article for you. We're going to take a look at the cheapest ways to re-do your flooring, some of the more durable options for longevity (so you don't have to re-do it again any time soon), and explore any new flooring trends in Australia right now.
What is the cheapest way to do flooring?
So, what is the cheapest way to do the flooring in your home? Well, first of all, the cheapest way to do your flooring is to DIY the process. Hiring a flooring specialist to install your flooring will add the additional cost of labour on top. If you are really on a tight budget, then you should consider installing this yourself.
Of course, if you are not confident in your ability to install flooring by yourself then it could end up costing you more in the long run – particularly if you make mistakes and have to start all over again. In this case, you may be better off hiring a flooring specialist and opting for the cheapest flooring type (which we will cover shortly).
If on the other hand, you are confident in your DIY skills, there are certain flooring types that are actually relatively painless to install, thus allowing you to save a fair amount of money.
So, what are the cheapest flooring options?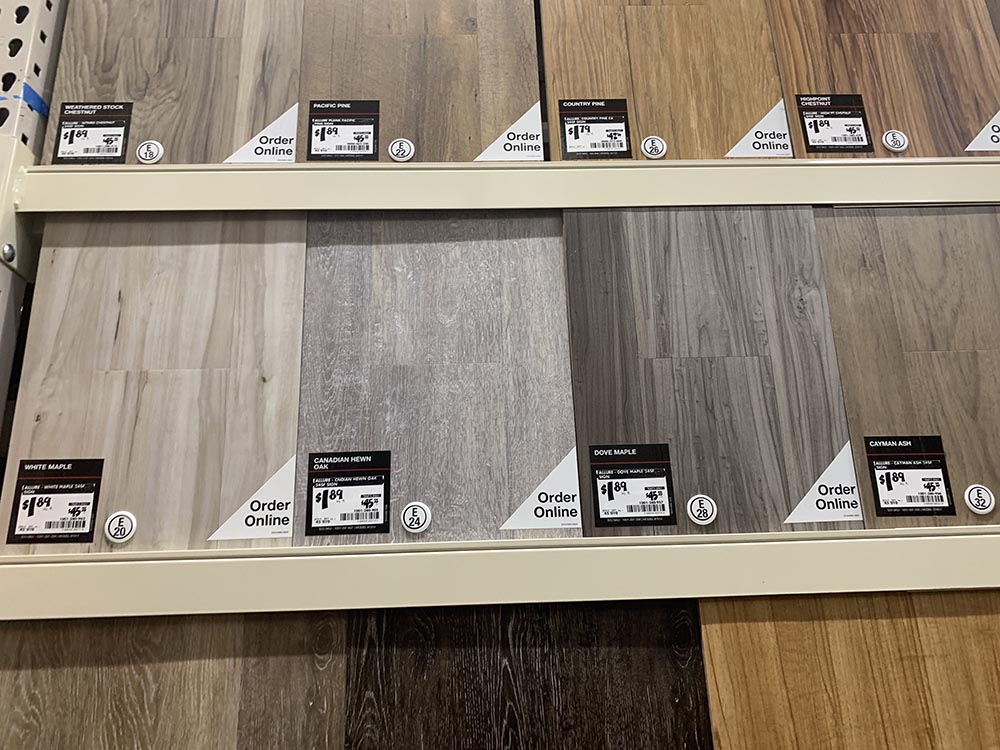 The cheapest flooring options that you can go for are either:
Vinyl flooring: vinyl flooring is made up of several layers of synthetic materials, pressed together to form boards or tiles that can be laid as flooring. This flooring option is one of the most practical and affordable options. Vinyl flooring is typically considered as being durable, though it certainly isn't the most durable option. The good news is that vinyl flooring is 100% waterproof (so long as it is installed correctly), and can last anywhere from 5 to 25-years depending on how well it is maintained. The downside with vinyl flooring is that it doesn't have the natural hardwood aesthetic that most homeowners prefer. That said, it can be highly customisable with all manner of patterns, colours, and prints to choose from.
Laminate flooring: laminate flooring is arguably one of the best flooring options for those on a budget. It is made from multiple materials and pressed together to form an attractive finished product that can either mimic wood, natural stone, or tiles. Laminate flooring is highly durable, 100% waterproof, and can last anywhere from 15 to 25-years depending on your commitment to maintenance and upkeep.
While laminate and vinyl flooring are very similarly priced, you will find that vinyl flooring is generally slightly cheaper. If you are redoing the flooring throughout your home, that minor difference will add up to quite a significant saving.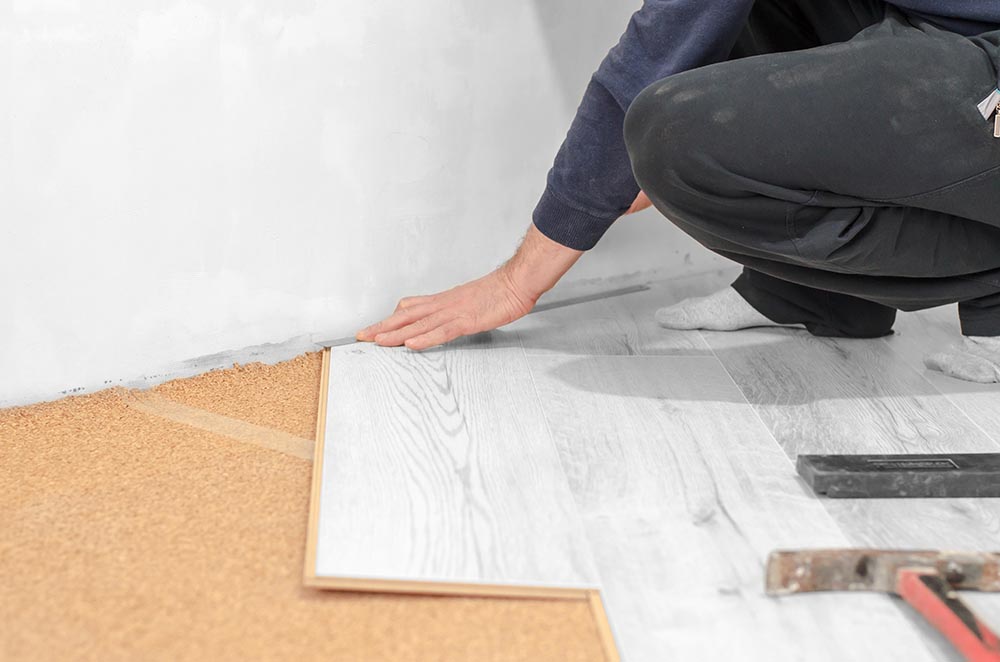 What is the most durable type of flooring?
Ultimately, the most durable type of flooring would be a concrete finish, however, in the home, that isn't the best option. As for floorboards, the most durable type of flooring largely depends on how well you look after them.
Vinyl flooring is one of the most durable flooring types, being waterproof and relatively scratch resistant. Then again, sharp objects can easily pierce the vinyl.
Laminate flooring, particularly if you choose the waterproof option, is high-density and very durable as well. In this case, vinyl flooring is typically a little more versatile.
In any case, this is the order in terms of potential longevity (how many years you can get out of the different flooring types):
Hardwood flooring: depending on the timber type and how well you care for it (i.e., regularly refinishing it), hardwood can last 50-years or more.
Bamboo flooring: when cared for properly, bamboo flooring can last for 25-years and beyond.
Ceramic tiles: under normal conditions, ceramic tiles can last for approximately 20-years.
Laminate flooring: again, depending on your maintenance routine, laminate can last anywhere between 15 and 25-years.
Vinyl flooring: quality of manufacturing and installation is important, but typically speaking you can expect to get anywhere between 5 and 25-years out of vinyl flooring.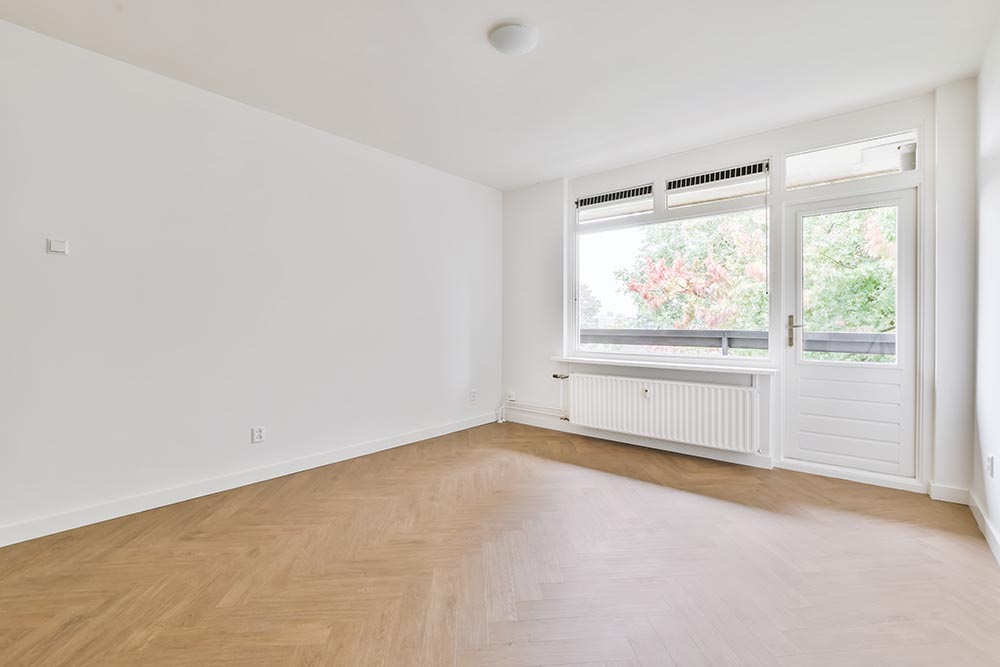 What is the next trend in flooring in Australia?
Now, what is the next trends for flooring in Australia? What is hot right now?
Solid hardwood flooring is trending, although this flooring option has always been highly popular in Australia. The only problem with this is that hardwood flooring is one of the most expensive options. Then again, when you get the beautiful natural timber aesthetic, coupled with no potentially harmful VOC emissions, they are clearly worth every penny.
Tiled flooring is also highly popular right now, particularly with bright and airy colours. This is largely because they are easy to clean and maintain and can be replaced with relative ease if damaged.
Vinyl and lino floors are great options as well, given how affordable they are, coupled with the endless customisation options. In fact, you can even opt for a vinyl flooring type with a hardwood print finish, giving it a more natural appearance.
And the winner is?
In terms of affordability, vinyl flooring is the winner. While laminate flooring is one of the most popular flooring types, vinyl flooring is fast becoming a strong competitor for being cheap, easy to install, highly durable, and with so many different customisation options available.
Then again, we highly recommend that you avoid going for the cheapest vinyl flooring. If you do select vinyl flooring, make sure that you buy high-quality materials from a reputable supplier, such as Mint Floors. If you skimp on quality, you will not get the longevity that you are after, and you are likely to end up with potentially harmful emissions in your home. However, with quality vinyl flooring, you won't have to worry about a thing!