If you are thinking about spending your next vacation in Port Douglas, you might be wondering how much time you will need to spend on getting there from Cairns Airport. The last thing you want is to spend most of your vacation travelling, so you'll be pleased to learn that the route is relatively short. That said, how far is Port Douglas from Cairns? What is the road like from Cairns to Port Douglas? And how much does it cost on average to take a shuttle bus from the airport?
Here's everything you need to know…
How far is Port Douglas from Cairns?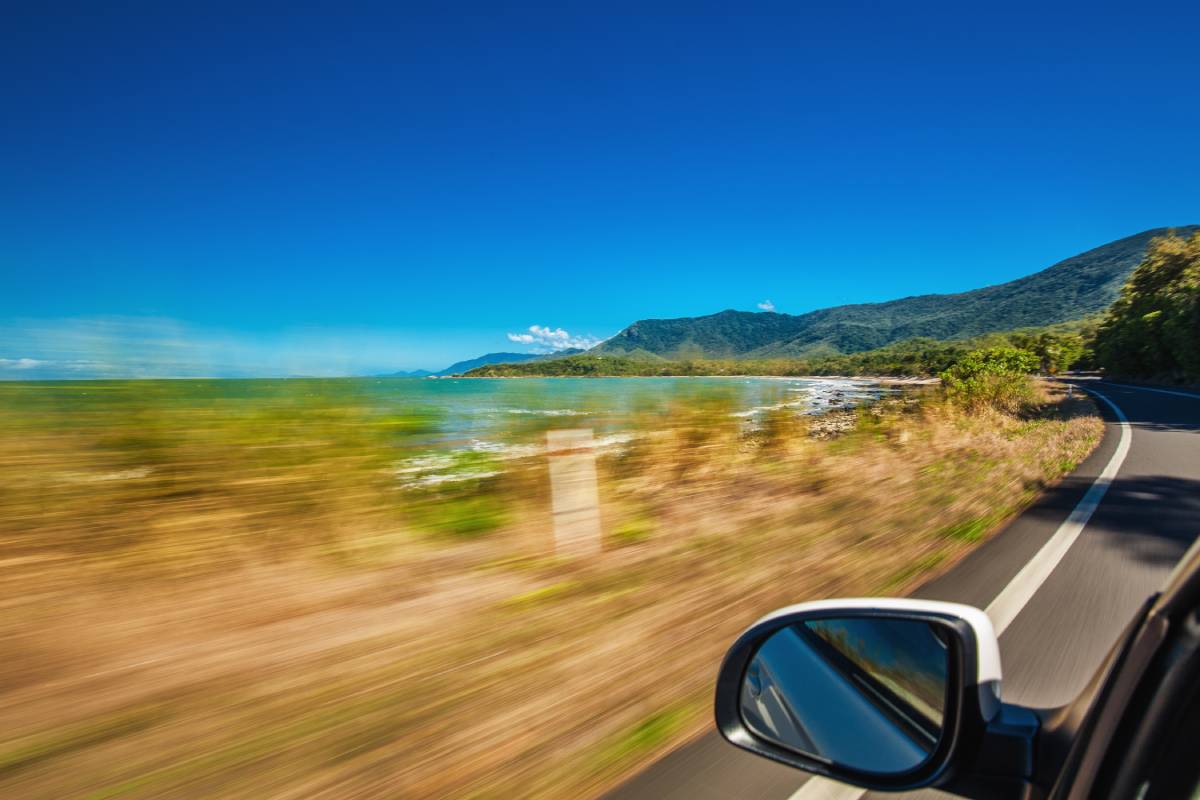 So, how far is Port Douglas from Cairns? The overall distance is approximately 66.6km (via the Captain Cook Highway / State Route 44.
The journey itself takes around 1 hour.
While the thought of travelling for another hour after having been sitting on a plane for ages might not sound appealing, going by road is the cheapest and easiest means of bridging the gap between Cairns and Port Douglas.
Not only that, but the journey itself is quite pleasant when you hire an airport shuttle bus service. The fact that you sit on a luxury, air-conditioned vehicle with plenty of space to breathe makes it all the more enjoyable.
As for the view itself, while you may want to have a quick power nap for the final stretch of your journey, you'll miss out on some of the most amazing views if you do! The road from Cairns to Port Douglas goes along the coast and boasts some of the most breathtaking panoramic sights imaginable (not to mention the gorgeous rolling fields that lay astern).
Is there a train from Cairns to Port Douglas?
If you prefer to travel by rail, unfortunately, there is no railway line or connection between Cairns and Port Douglas. That said, there are other convenient (and equally scenic) means of travel between the two destinations.
You can take a helicopter ride or charter a speedboat, of course, however, these are incredibly expensive alternatives to an otherwise quick and easy journey to make.
Ultimately, the best way to get from Cairns Airport to Port Douglas is by using the shuttle bus service. We highly recommend that you visit Port Douglas Shuttle Bus.net where you will be able to find all of the information that you need regarding schedules, among other critical information.
What is there to do between Cairns and Port Douglas?
If you would much rather hire a car and make the journey between Cairns and Port Douglas yourself, you may be interested in what there is to see and do while you're on your way. Of course, the journey itself only takes an hour by car, however, if you have some time to kill and fancy doing a little exploration en-route, here are some of the coolest things that you can experience along the way:
Visit Hartley's Crocodile Adventure
Wangetti Beach
Barron Falls
Palm Cove
Rainforest Paddle-boarding through the Kuranda Rainforest
Kayak Turtle Tour
Pandanus Aboriginal Art Gallery
Cattana Wetlands
AJ Hackett Adventure Park
Giant Jungle Swing
Bungee Jumping
Tower Climb & Lookout
Skyrain Rainforest Cableway
Kuranda Rainforest Village
Kuranda Original Market
Kuranda Heritage Market
Australian Butterfly Sanctuary
Birdworld Kuranda
Kuranda Koala Gardens
Emu Ridge Gallery
Cairns Quads
Cairns Botanic Gardens.
And this is just in between Cairns and Port Douglas! When you actually touch down in Port Douglas, you'll find yourself similarly spoiled for choice in terms of things to see and do. And while the journey in between provides plenty of distraction, we wholeheartedly recommend that you head to Port Douglas as quickly as possible in order to visit the World Heritage sites, the Daintree Rainforest and the Great Barrier Reef!
How much is a shuttle from Cairns to Port Douglas?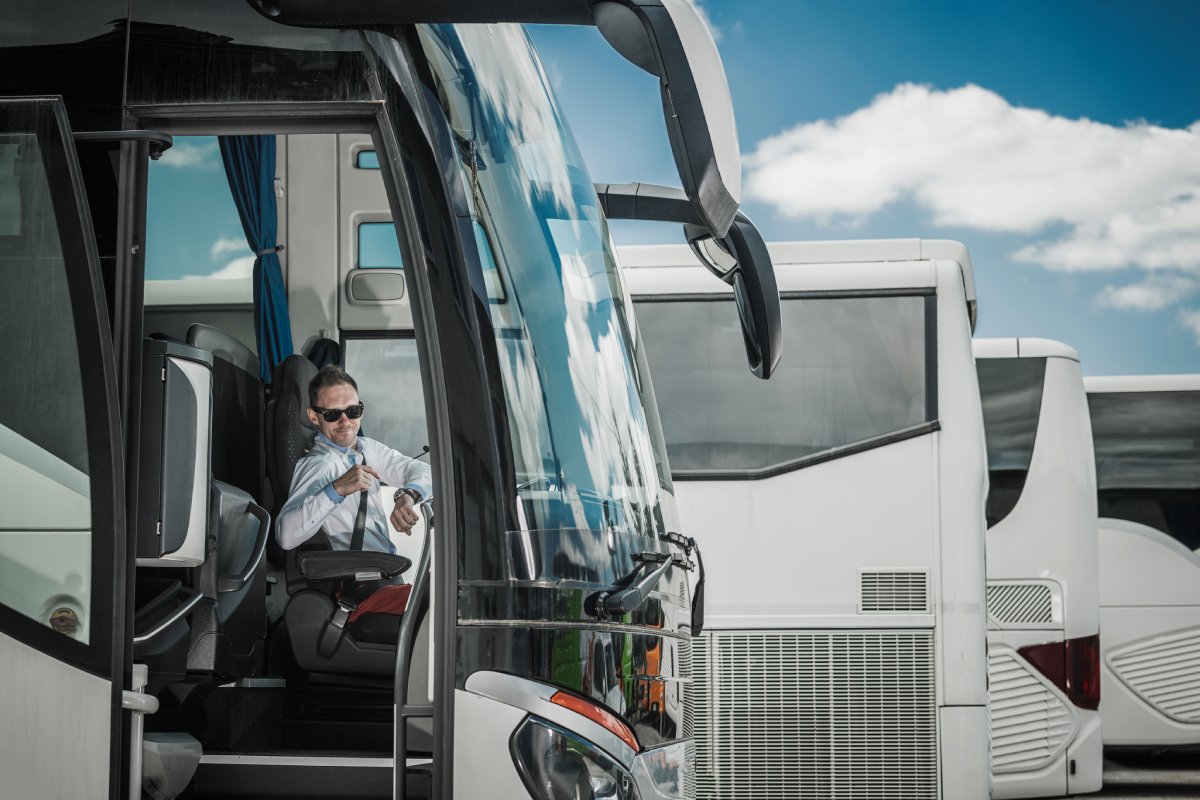 So, how much does it cost to catch the shuttle from Cairns Airport to Port Douglas? This all depends on a number of factors, such as:
Which Airport shuttle bus transfer service do you use.
Whether you are travelling one way or would like to book a return ticket.
If you are travelling alone.
Or if you are travelling with a larger group.
Whether you want to hire a private shuttle bus.
If you have small children and require travel seats.
If your luggage exceeds the usual limit and you need to pay for extra cargo space.
The quality of the vehicle that you'd like to hire.
The time at which you are arriving (outside typical shuttle bus operating hours will mean that you will need to pay for a private transfer service).
The time of year that you are travelling (there are typically extra charges applied on Christmas day, for example).
In any case, the average price for a one-way ticket on a shuttle bus from Cairns Airport to Port Douglas is somewhere in the region of $50 to $70 AUD.
For a more accurate guide, below are some of the prices that we've taken from a leading shuttle bus transfer service in Cairns and Port Douglas (Port Douglas Shuttle Bus.net):
One-way
1 adult: $50
2 adults: $90
3 adults: $135
4 adults: $165
5 adults: $180
6 adults: $205
7 adults: $235
8 adults: $250
9 adults: $265
10 adults: $280
11 adults: $295
12 adults: $309
13 adults: $319
Children aged 0-15: $16.
Return
1 adult: $90
2 adults: $179
3 adults: $225
4 adults: $260
5 adults: $309
6 adults: $360
7 adults: $430
8 adults: $460
9 adults: $490
10 adults: $529
11 adults: $548
12 adults: $576
13 adults: $585
Children aged 0-15: £32.
As you can see, there are significant savings to be made for large groups visiting Port Douglas. In fact, when booking for 13 adults, you can book a luxury airport shuttle bus transfer service for as little as $25 AUD per person for a one-way ticket, and $45 AUD per person for a return.
Conclusion: Book a shuttle bus today
Ultimately, the distance between Cairns and Port Douglas is pretty small and the fastest and easiest way you can bridge the gap (besides chartering a speed boat or taking a helicopter ride of course), is by hiring an airport shuttle bus.